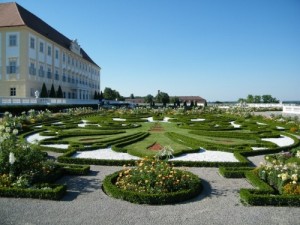 Immerse yourself in the fascinating world of Baroque and let the beauty of Prince Eugene of Savoy's country estate in the Marchfeld work its special magic on you!
The guide will take you to the largest countryside chateau located just 30 min. by car from Bratislava for a tour around this romantic palace to admire its enthralling interior, seemingly endless baroque Terace Garden and idyllic Meierhof estate farm with its wealth of plants and animals. Learn fascinating stories of the castle history and its owners including Maria Theresa of Habsburg who would spend summers here with her large family. Enjoy magical atmosphere of this noble palace and its surroundings.
Please note: The transportation is required for this tour, we can arrange it upon your requirement.